www.socialsecurity.gov Setup : How to Set Up or Change Direct Deposit of Benefit Payment Online
Do you want to set up or change the direct deposit of your benefit payment?  If you already receive Social Security benefits and you have a bank account, simply log in to or create your personal and secure my Social Security account. If you receive Supplemental Security Income (SSI) payments, please call toll-free number at 1-800-772-1213 for assistance.
What is Direct Deposit?
Direct deposit is a simple, safe, and secure way to get benefits. If you do not have a bank account, the FDIC website offers information to help you open an account online or at a local bank branch. If you need us to send your payment to a bank or credit union account, have all of the following information ready when you apply.
Social Security number
Bank routing transit number
Account type (checking or savings)
Account number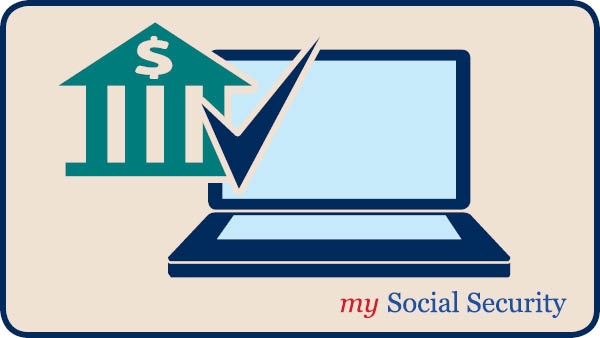 How to Set Up or Change Direct Deposit of Benefit Payment Online
Creating a free my Social Security account takes less than 10 minutes, lets you set up or change your direct deposit and gives you access to many other online services.
1. Log in to your account.
2. Sign in and Select the blue Benefits & Payment Details link on the right side of the screen.
3. Scroll down and select the Update Direct Deposit button, and choose if you are the owner or co-owner of the bank account.
4. Enter your bank account information and select Next.
5. Review and verify your banking information and select Submit then select Done.
6. You can also decide when your change will take effect, by simply using the My Profile tab within my Social Security.
A free and secure my Social Security account provides personalized tools for everyone, whether you receive benefits or not. You can use your account to request a replacement Social Security card, check the status of an application, estimate future benefits, or manage the benefits you already receive.
Why create an account?
Your personal my Social Security account gives you immediate access to important information and tools, putting you in control of your time!
Its committed to using the best technologies available to protect your personal information; extra security measures keep you safe and secure.
Making signing up for your personal my Social Security account convenient so you can skip the trip!