www.pncpaycard.com Login and Balance Check : How to pay PNC card online?
The PNC PaySource Card is a Visa-branded prepaid card that allows you to receive the benefits of direct deposit and a convenient Visa card for daily expenses and access to ATMs and over-the-counter cash back. Only direct deposit funds can be deposited to this account.
Your payroll will be available to you on your regular payday. Your PaySource Card can also be used with the following mobile applications
• Apple Pay
• Samsung Pay
• Google Pay
Do I have to agree to the Terms and Conditions?
Yes. By accepting the card from your employer, you are agreeing to the Terms and Conditions. You do not have to accept this payroll card. Ask your employer about other ways to receive your wages.
A personal identification number ("PIN") is required to use your PaySource Card at an ATM and with some merchants. You must establish a PIN by calling 1-866-416-5689 or by visiting pnc.com/PaySource.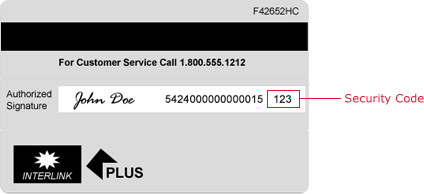 Do I have to select a PIN when I activate my card?
Yes. When you call to activate your card, you must select a PIN to complete activation of all card functions. You will need to use the PIN to make certain transactions with your card. To choose your four-digit PIN, call 1-866-416-5689 and select option #2 from the menu. You may also activate your card and change your PIN by logging into www.pnc.com/PaySource.
You can reset your PIN by visiting pnc.com/PaySource or by calling 1-866-416-5689.
Will I receive a monthly statement on my account?
You will not be mailed a paper statement automatically. However, you can opt to receive a monthly paper statement by calling 1-866-416-5689 or accessing your account at pnc.com/PaySource. Upon request, a paper statement covering up to 24 months of transaction history can be generated and sent to you. There is an electronic statement inclusive of balances and transaction history of up to 12 months available on the PaySource web portal.
Can I use my PaySource Card at a gas station?
Yes. However, if you elect to swipe your card at a gas pump, the purchase authorization will be $75 or more, regardless of how much gas you plna to pump. Purchase authorizations are deducted from your available balance and will clear when the actual transaction is posted to your account or within three days, whichever is sooner. You may avoid the hold on your account balance by going to the cashier to pre-pay for the exact amount of gas you plan to purchase.
Can I check my balance online?
Yes, you may view your balance and transactions online at pnc.com/PaySource.
You may call 1-866-416-5689 to check your current balance and transactions. You will be asked to enter your PaySource Card number when you call. When you call 1-866-416-5689, you will be given an option to press '0' to speak with a customer service representative.