Netflix Interactive 'Trivia Quest' is Coming in April 2022 : Its Quiz Time!
Calling all brainiacs. It's time to put your knowledge to the test with Netflix's brand-new interactive daily quiz show, Trivia Quest.
Based on the popular game Trivia Crack, which draws inspiration from classic board games like Trivial Pursuit, this animated series from Daniel Calin and Vin Rubino of Sunday Sauce Productions will take viewers through 24 questions every day throughout the month of April. The questions will cover a range of categories, from pop culture to science and more, and will be shared on screen in a multiple-choice format.
But there's more to Trivia Quest than just coming up with the right answers. Like other interactive specials of the past —Black Mirror, Kimmy Schmidt, we're looking at you — there's an overarching goal for players. In this case, viewers must help a loveable animated character named Willy rescue the folks of Trivia Land from the villain, Evil Rocky, who is intent on collecting all the world's knowledge for sinister purposes. As viewers reach different level checkpoints, Evil Rocky's prisoners are slowly released. But if you mess up, no need to fear! You can replay the quizzes in order to rack up the points you need to help Willy save the day.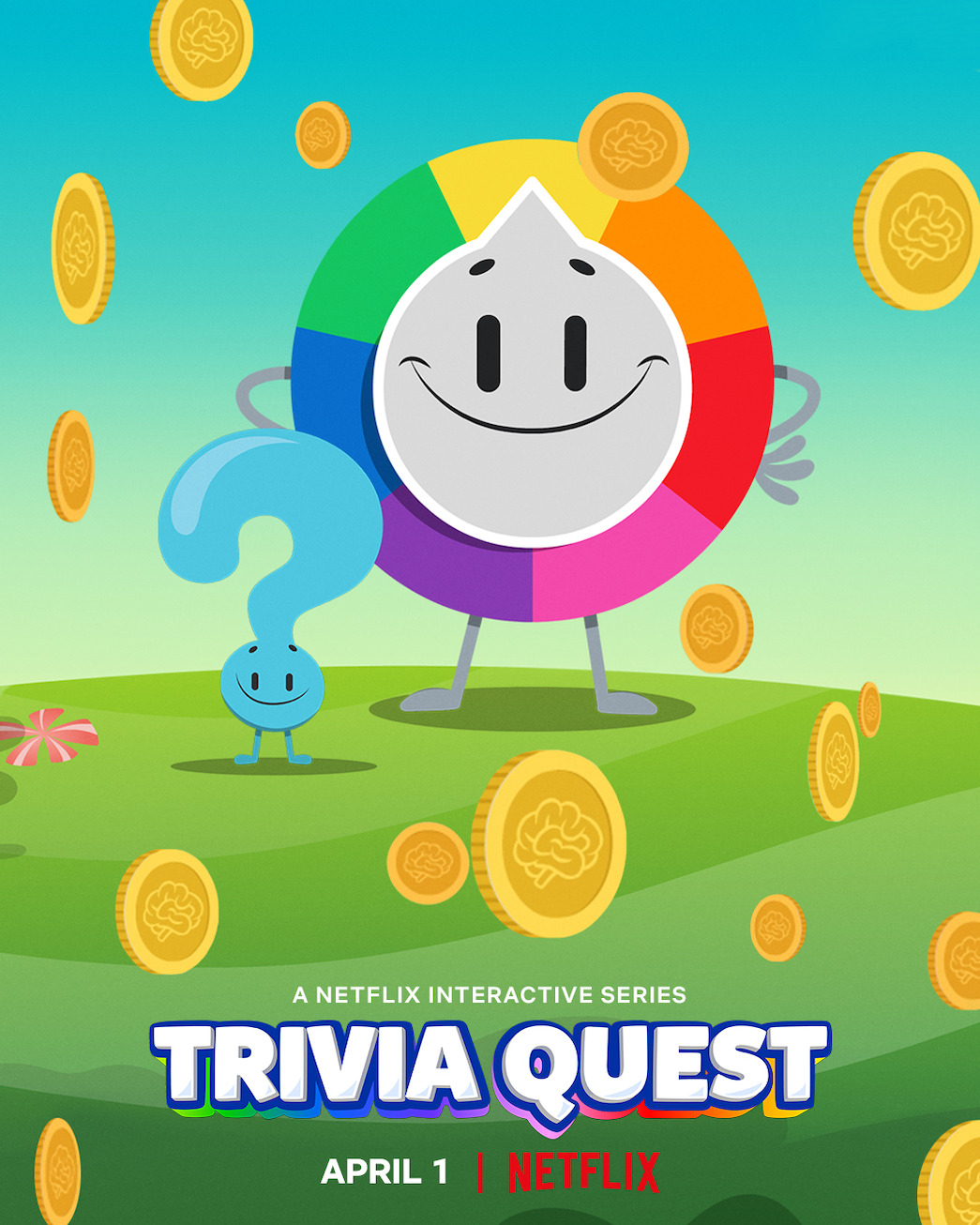 A newly released teaser trailer introduces us to Willy and Evil Rocky, while also showcasing the types of questions we might experience on the show. There's even a few Easter eggs scattered throughout the clip — anyone else spot that demogorgon?
Trivia Quest debuts April 1 —it isn't an April Fool's joke, we swear — and will be available on smart TVs, streaming media players, game consoles, computer browsers, Android phones and tablets, iPhones, iPads and iPod touches. Check out the trailer below and start sharpening your knowledge ASAP.
Read Also