MHT-CET 2021 Exam Dates Released : Dates for Engineering, MBA, LLB, other courses
The state of Maharashtra is holding the Maharashtra Common Entrance Test on September 15. Candidates can expect to receive their admit cards for the Maha CET 2021 very soon, which can be found at mahacet.org. See the finalised calendar here.
The dates for the upcoming Maha CET 2021 were announced today by Minister of Higher Education Uday Samant in a press conference. The test starts on September 15 and will last until October 10.
Uday Samant addressed the media, saying, "8,55,869 students will take the CET exam this year." The COVID-19 pandemic caused exam centres to increase from 198 to 244 in order to accommodate extra students. "Exams will now be held at 226 locations."
The Maha CET 2021 results were released during the press conference, which also mentioned the Maha CET 2021 result date. On October 20, the Maharashtra CET 2021 result will be announced. We expect students to have the ability to obtain their MHT CET admit card 2021 on the official website, mahacet.org, shortly. Classes will begin in early November, with the second week dedicated to the first lectures.
The minister said information about whether classes would be online or in person would be communicated at a later date. Furthermore, he made a statement that the officials would aim to finish the admissions process by November 2.
Check the Schedule for the Engineering, MBA, LLB, other courses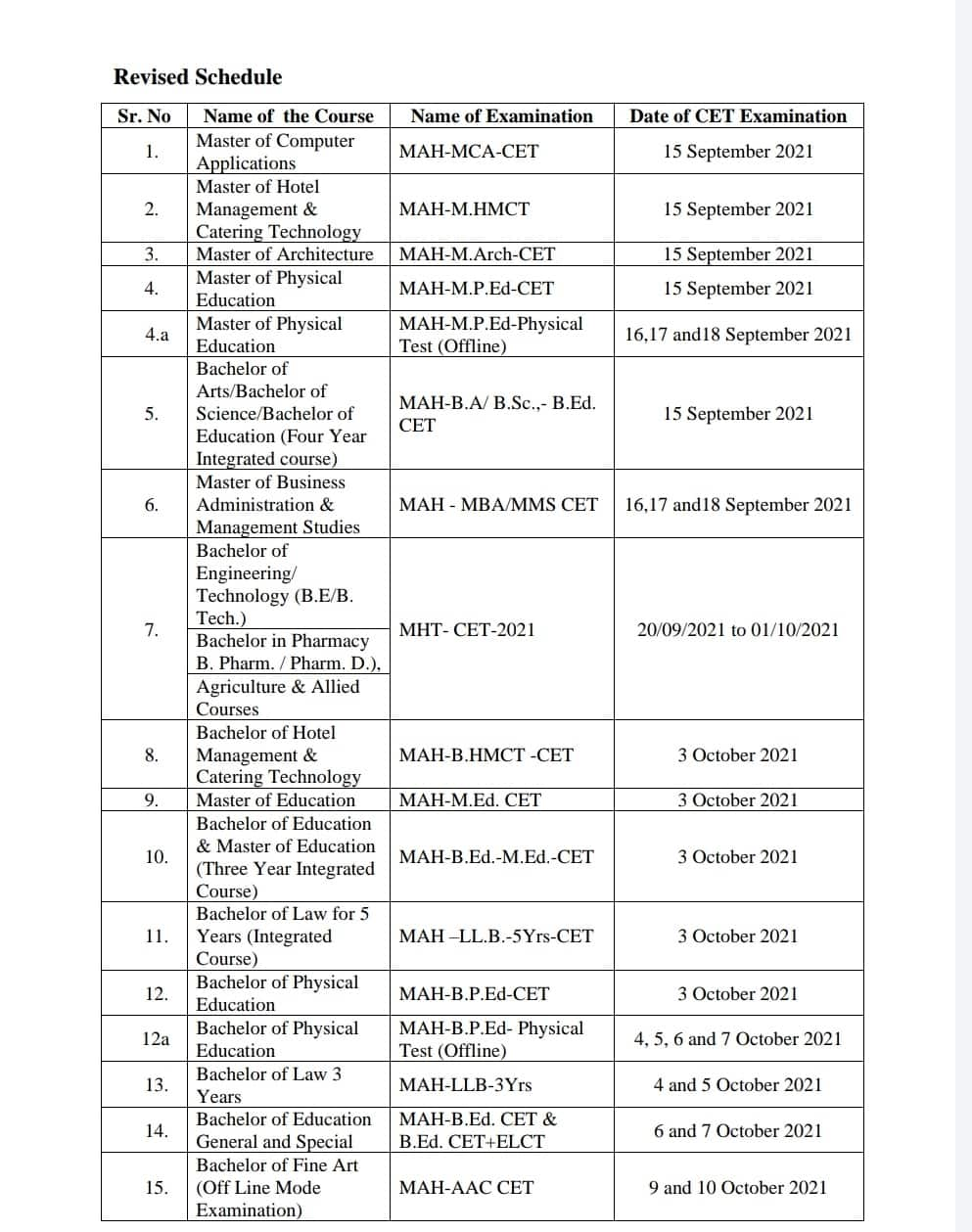 It was announced that the dates for the MHT CET 2021 had been released the day after the official examination website announced that exam dates being shared on social media platforms were unofficial, and the real dates for the MHT CET 2021 were going to be published on mahacet.org and mhtcet2021.mahacet.org.