Macy's Credit Card Review
Macy's, the largest retail brand of Macy's, Inc. (NYSE:M), delivers fashion and affordable luxury to customers at approximately 670 locations in 45 states, the District of Columbia, Puerto Rico and Guam, as well as to customers in the U.S. and more than 100 international destinations through its leading online store at macys.com.
Via its stores, e-commerce site, mobile and social platforms, Macy's offers distinctive assortments including the most desired family of exclusive and fashion brands for him, her and home.
Macy's is known for such epic events as Macy's 4th of July Fireworks® and the Macy's Thanksgiving Day Parade®. Building on a more than 150-year tradition, and with the collective support of customers and employees, Macy's helps strengthen communities by supporting local and national charities giving more than $69 million each year to help make a difference in the lives of our customers
Join Star Rewards for free as a Bronze Member. It's fast and you can pay however you want at checkout.
For balance or customer service go to macys.com/gcbal or any Macy's store, or call 1-800-511-2752.
macys.com/wallet Activate Card
In addition to Macy's Cards, you can add Visa, MasterCard, Discover, and American Express cards to Wallet (up to 10 cards total). Follow these steps to add a credit card to Wallet :
Citibank, N.A. is the issuer of the Macy's Credit Card and the Macy's American Express Card.
Is there a discount offered with a Macy's Card?
Yes! When you open a new account and are instantly approved, you'll get the one-time 25% off discount to use the first two days in store or online with your Macy's Card, up to $100 on your Macy's purchases over the two days.
What are the different levels of the Macy's Star Rewards program?
New credit cards are opened at Silver status (check out the great benefits above). Spend at least $500 in net purchases at Macy's on your Macy's Card in a calendar year to upgrade to Gold status, and at least $1,200 in net purchases on your Macy's Card in a calendar year to upgrade to Platinum status. Your loyalty status will be upgraded 7 days after you hit the $500 or $1,200 mark.
How can I activate my new card?
Activating your card online is easy!
To activate your new Macy's American Express® Card, please follow these simple steps:
Click here to access the " my Macy's Credit Card "  @ https://www.macys.com/creditservice/gateway page.
Click on the black "Activate Card" button.
On the "Macy's Credit Card Verification" page, you can submit your information to activate your card so you may begin shopping!
Create or activate your online account
If you would like to create a macys.com account, go to our secure https://www.macys.com/account/createaccount page and fill out all the information.
If you started creating a macys.com account in store or by phone, complete the setup by following these steps:
For a link to activate your account, look for an email from Macy's entitled "Here's how to activate your account" or a text message from 38764
Select the link in the email, then fill out and submit the online form. Your account will then be activated
If you haven't received a link via email or text from us, request another one on the secure Create Account page by entering your email address and selecting the Activate Here link.
When will I receive my new Macy's Card?
Once you're approved, you should receive your new Macy's Card within 7-10 business days of your account opening. Plus, look out for exclusive offers delivered with your card that you can use instantly!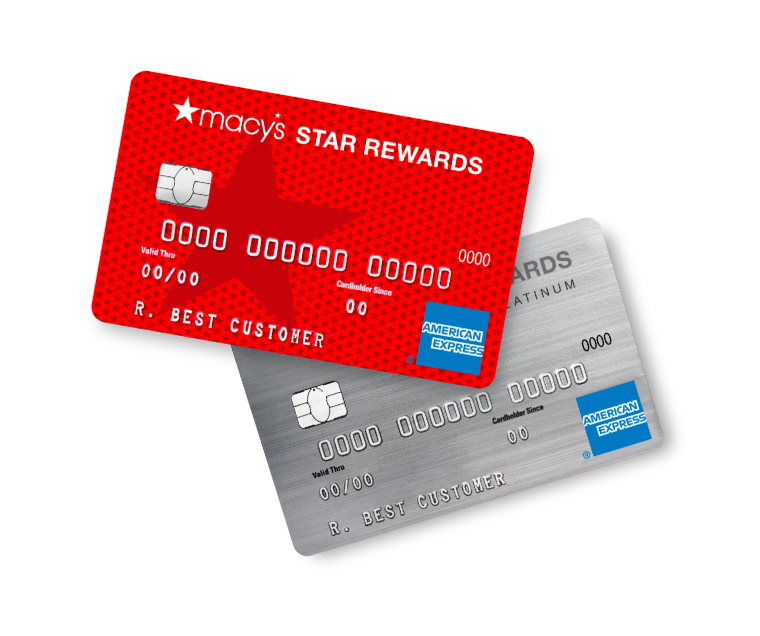 How can I check my card balance?
Once you've added your Macy's Card to your online account & signed in, select the 'Macy's Credit Card' option from the drop-down account menu. From this page, you'll be able to view your statement balance, minimum payment due and your payment due date along with any other account-related information.
How do I pay my bill online?
Once you've added your Macy's Credit Card to your account and signed in:
Select 'My Account'
Select 'Macy's Credit Card'
Select the 'Make a Payment' button
Select your payment amount, date and source, then select the 'Continue' button
Verify your information and select 'Authorize'
Quick note: Debit cards are not accepted for online payments.
How to Sign In
Sign In To Your Macy's Account
Select WALLET from the dropdown menu (upper right-hand side)
Under the Credit & Debit Card section, select the Add A New Card button
Enter the card number and associated billing information
Select the Save & Close button
Sign In To Your Macy's Account
Select WALLET from the dropdown menu (upper left-hand side in MY ACCOUNT)
Under the My Credit Cards section, select the Add A Credit Card button
Enter the card number and associated billing information
Select the Save button
Your card information is now saved in your Wallet for future use. If you'd like to easily access your Star Rewards information, set your Macy's Card as your default card.
Checkout using credit cards saved to Wallet
During Checkout, your default card will automatically show as your preferred payment option.
If you want to use a different stored credit card:
In the Payment section, select the Change button
The section will expand to show all of your saved credit cards
Select the round button next to the card you want to use for payment and then select the red Save button
You can also add a new credit card at this step
How do I contact customer service?
You can call the Credit Customer Service center at 1-888-257-6757 (TTY: 711). Hours of operation are Monday-Sunday from 10am to 10pm ET.
Customers outside the U.S., Canada & Puerto Rico call collect: 1-727-556-5758.