Jimmy Garoppolo says 49ers' rout of Rams felt 'like a Super Bowl year'
The San Francisco 49ers' 31-10 demolition of the Los Angeles Rams on Monday night was one of the biggest surprises of Week 10 of the 2021 NFL regular season. The 49ers had just been beaten by the Arizona Cardinals' reserves a week before, and looked poised to extend their eight-game losing run at home against one of the league's finest teams. No such luck.
The 49ers ran the ball 44 times for 156 yards, forced two turnovers, and Jimmy Garoppolo threw two touchdowns and four incompletions. After the game, Garoppolo remarked something extremely fascinating about the outing.
From 49ersWebzone.com: "Honestly, it seemed quite similar to the Super Bowl year." "We ran the ball 30 times a day that year. It's a terrific recipe for us when we can do it on third down."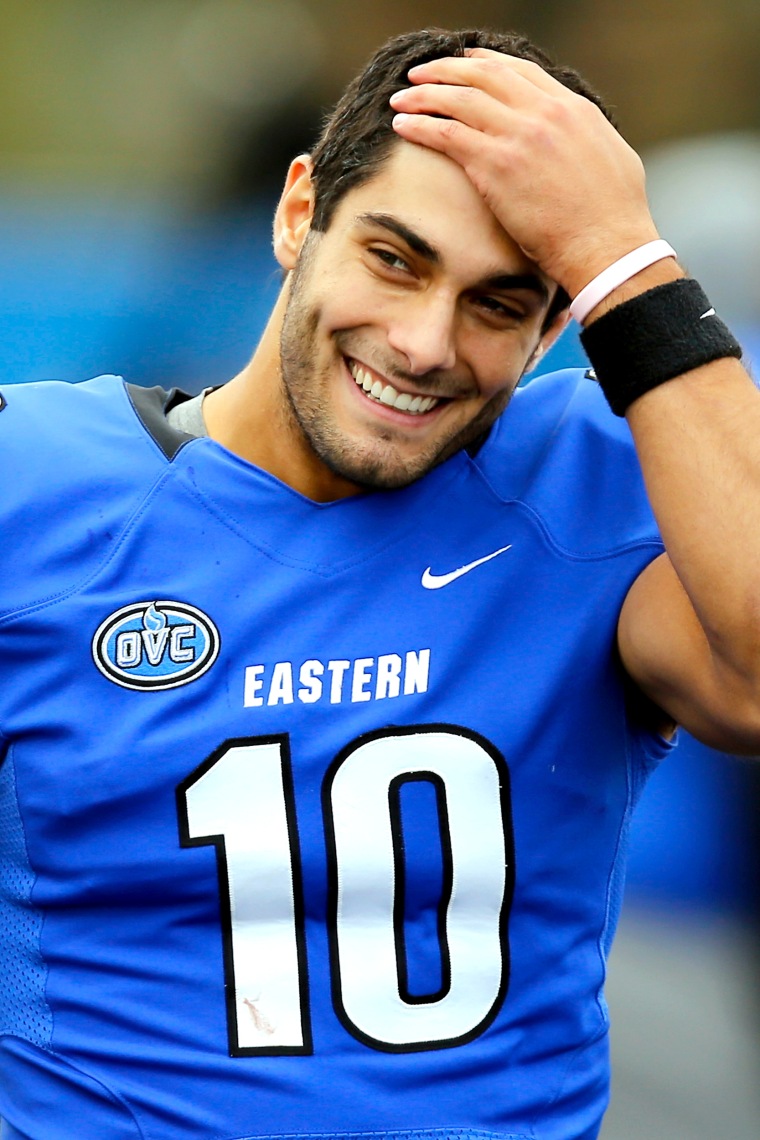 In 2019, the 49ers won Super Bowl LIV with the league's fourth-best offence and second-best defence. Raheem Mostert, Matt Breida, and Tevin Coleman paced the NFL's No. 2 running offence. Three players had double-digit tackles for loss, and Richard Sherman reverted to his former role as a leader in the secondary. While several of these players have left the team, Monday's success was reminiscent of the 2019 49ers. The defence held one of the finest offences to 278 total yards and one touchdown, while rookie running back Elijah Mitchell raced hard for 91 yards on 27 rushes.
Receiver Odell Beckham Jr. agreed to a one-year deal with the Rams on Thursday
The 49ers (4-5) have a chance to make the playoffs, like many NFC clubs. The Saints (5-4) and Panthers (5-5) currently retain wild-card places. Both clubs are changing quarterbacks, which might allow others in. Next Sunday, the 49ers face the 2-7 Jacksonville Jaguars.
Monday night was significant because it demonstrated the 49ers can still compete with the greatest teams in the NFL. They will make the playoffs and possibly another Super Bowl run if they can build on this performance.