https //surveys.panorama ed.com/ccsd : Panorama Student Survey
Harvard Graduate School of Education designed the Panorama Student Survey at https://surveys.panorama ed.com/ccsdas a series of scales—groups of student survey questions that capture different aspects of the same underlying theme
In August 2014, researchers at the Harvard Graduate School of Education and Panorama Education launched a first-of-its-kind collaboration to develop a valid and reliable survey tool to measure student perceptions of teaching and learning. Our goal was to develop a survey instrument that would be grounded in the most advanced survey methodology and make it freely accessible for classroom teachers.
By measuring student perceptions, the Panorama Student Survey gathers feedback from students about their classroom experience. Decades of research have shown that student perceptions strongly correlate with learning outcomes and can be an important improvement tool for school systems.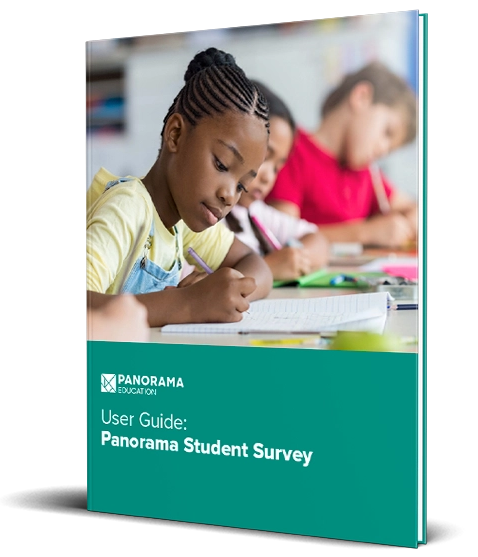 Harvard Graduate School of Education designed the Panorama Student Survey as a series of scales—groups of student survey questions that capture different aspects of the same underlying theme—to allow educators to customize the survey with the topics they value most
The comprehensive survey covers nineteen key topics: from pedagogical effectiveness and school climate, to student engagement and growth mindset. Thousands of teachers have used the survey as a formative tool, educators have used it to assess the effectiveness of their interventions, and districts have used it as part of educator evaluation systems
Survey translations are available in 12 languages and our team can work closely with your school or district to support additional translations. For school and district leaders interested in advanced data analysis and survey reporting programs, learn more about our products.
Teachers' Perspectives on using the Panorama Student Survey
Teachers from Maine and Arizona describe their experiences using the Panorama Student Survey to get feedback and learn from their students. The teachers discuss how they engage students in the student survey process and how they use the results to guide self-reflection and improvement.
Research Methodology
The Panorama Student Survey was developed under the leadership of Dr. Hunter Gehlbach, Professor and Vice Dean at the Johns Hopkins School of Education and Senior Research Advisor at Panorama Education. Dr. Gehlbach is a leading survey methodologist and education researcher, and a former high school social studies teacher.
The research team followed a rigorous survey development process that involved multiple rounds of piloting and refinement, following cognitive interviews with students, an extensive review of survey literature, and feedback from experts around the country.