Google IT Support Professional Certificate – How to Get?
You can now prepare for a new career in a high-growth field without any prior experience. The Career Certificates program offers professional training designed by Google and the opportunity to connect with top employers.
No experience necessary
Learn at your own pace
Stand out to employers
A path to in-demand jobs
Costs USD $14 per month
Build job-ready skills by learning from the best
Get started in the in-demand field of IT with a Professional Certificate from Google. Learn the foundations of networking and operating systems, providing end-to-end customer support, and how to solve problems using code.
Common job titles: Database Administrator, IT Specialist, Tech Support Specialist, Systems Analyst, Network Engineer, Help Desk Technician, IT Support Specialist, IT Technician, Computer User Specialist, IT Assistant
For employers: Connect with our talent pipeline
Google Career Certificates create opportunities for non traditional talent to kickstart their career in IT, user experience design, data analytics, or project management, thanks to our hiring consortium member companies. The programs are product agnostic and designed to help people land jobs at any company, across any sector. Become a participating employer to connect with skilled candidates and grow your talent pipeline.
Are the certificates really 100% online? 
The certificates are completely online, so there's no need to show up to a classroom in person. You can access your instructional videos, readings and assignments anytime and anywhere via the web or your mobile device.
How much do the Google Career Certificates cost? 
The IT Support, IT Automation, Digital Marketing & E-commerce, UX Design, Project Management and Data Analytics Certificates cost USD $14 per month by subscription on Coursera. Google does not generate any revenue from Google Career Certificates and will offer scholarships via partners.
Coursera is a global online learning platform that offers access to online courses. Google has worked with Coursera to make Google Career Certificates available on their platform.
Who designed the Google Career Certificates? 
Google Career Certificates were designed and built by subject-matter experts and senior practitioners at Google from each of the job fields. Every certificate has been created to equip learners with theoretical and practical knowledge and real-life problem-solving skills to be successful in an entry-level job. Expert industry organizations and platforms – like the Project Management Institute for project management, Tableau for data analytics, and Figma for UX design, to name a few – consulted and collaborated on material.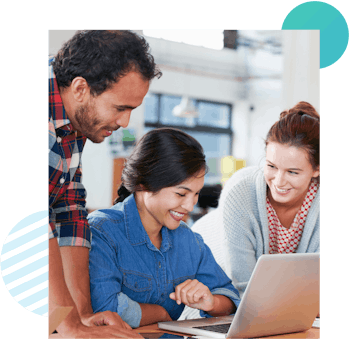 Who are the affiliated partners for the Google Career Certificate scholarship program? 
To make acquiring new digital skills accessible to more people, we are distributing 100,000 scholarships, in collaboration with NASSCOM Foundation, Tata STRIVE, and Safeducate. They will help in identifying underserved learners across the country for a free enrolment to a Google Career Certificate of their choice. They will also provide additional support for the learners, such as equipping them with soft and business skills, and offering support in resume building and interview preparation.
NASSCOM Foundation implements the program through Deepam for Education Empowerment and Development (DEED), Ethnus Consultancy Services, Foresight Edutech, Regional Centre for Entrepreneurship Development (RCED) and Aspire For Her.
About this Professional Certificate