fubotv/vizio-connect Login Code: Can I watch fuboTV on my Vizio SmartCast TV?
fuboTV is available on all 2016 or newer Vizio SmartCast TVs.
To be sure your model is compatible, you can locate your TV model number in the System Information menu on your TV.
To find your model on-screen, follow the steps below:
Press Menu on your remote
Select System then press OK
Go to System Information then press OK
Check under TV Information for Model Name
Can I watch fuboTV on my Vizio SmartCast TV?
You can find the model year designation after the series and screen size details in the model number.
Compatible Series:
OLED
Series-D
Series-E
Series-V
Series-M
Series-P
Compatible Model Years:
H: 2020
G: 2019
F: 2018
E: 2017
D: 2016
How do I install the fuboTV app on Vizio TV?
No downloading is required on compatible Vizio SmartCast TVs. To find the fuboTV app:
Press the V or Home key near the center of your remote
Look under All Available Applications for the fuboTV app
If you are having trouble locating the fuboTV app on your Vizio TV, check your device compatibility.
You can also cast to your Vizio SmartCast TV from compatible Android or iOS phones and tablets.
FuboTV Connect Code:
All connected devices, TVs, and gaming consoles now have the option to sign in using an activation code.
Important note: You must have an active fuboTV account in order to use this feature. For help with setting up a fuboTV account, go here.
Launch the fuboTV app and select SIGN IN
The SIGN IN WITH A CODE screen will display

The code below is an example only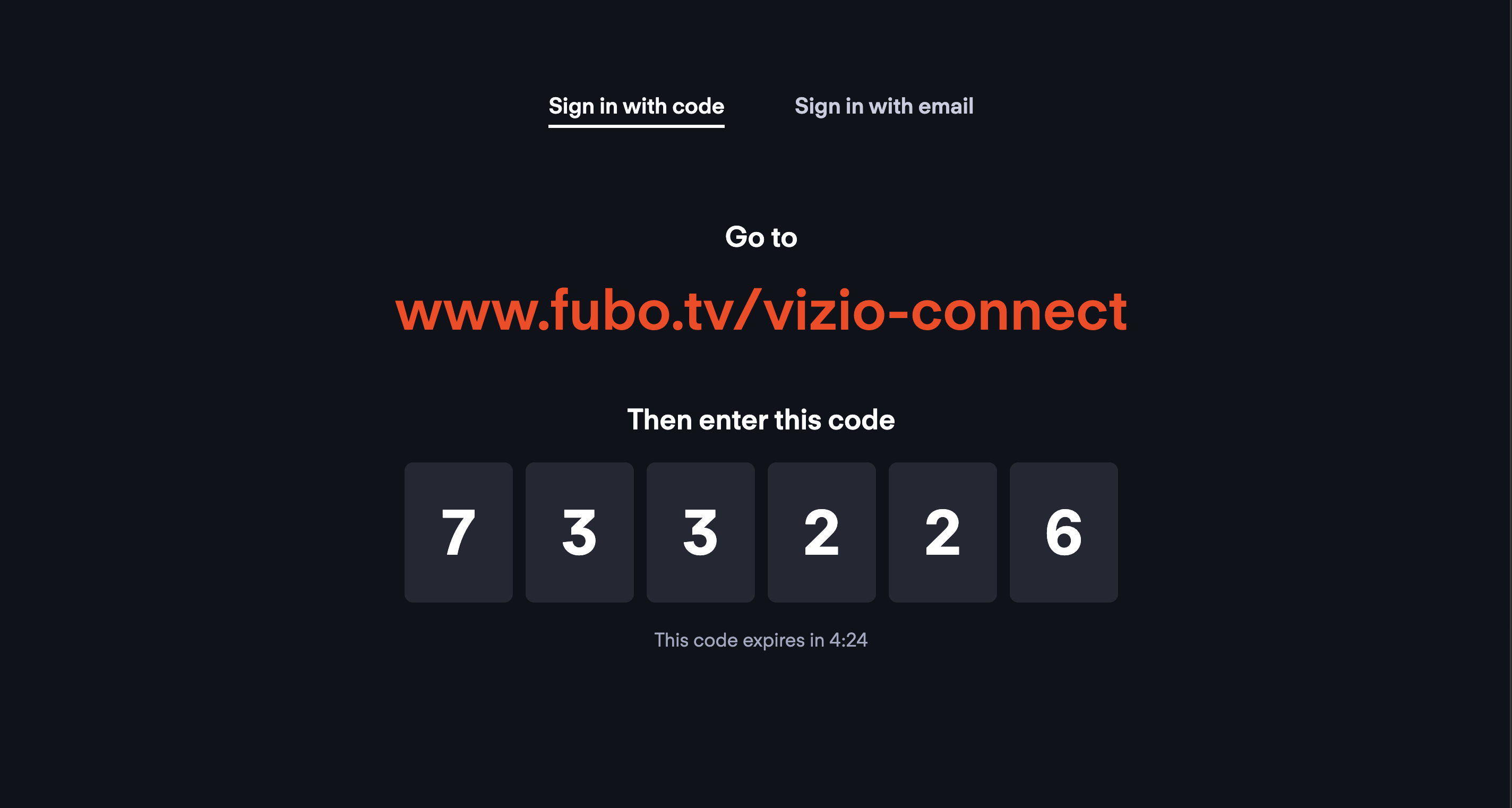 On your phone, tablet, or computer, visit fubo.tv/connect and enter the code displayed on your TV, then click SUBMIT

If you're not currently signed in to fubo.tv on your browser you'll need to sign in first, then you'll be redirected to fubo.tv/connect
The code is only valid for 5 minutes. If the code expires, you'll receive an error and need to check your TV for another code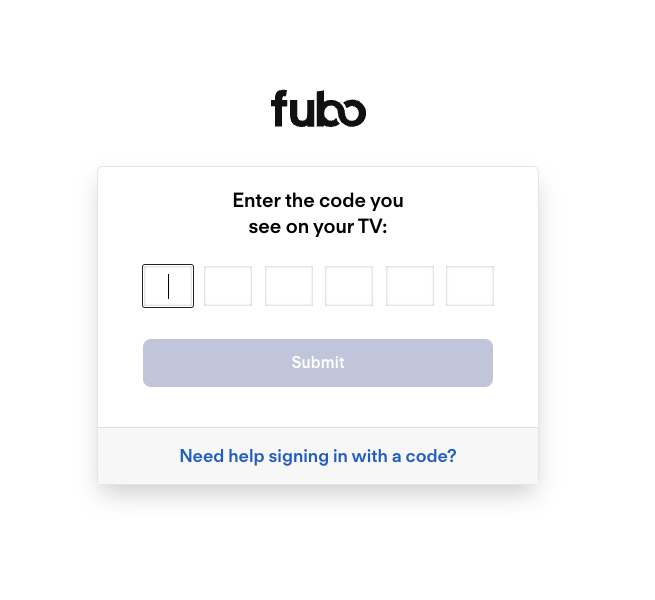 If you are successful, a confirmation screen will display in your browser and your fuboTV app will open the HOME screen on your device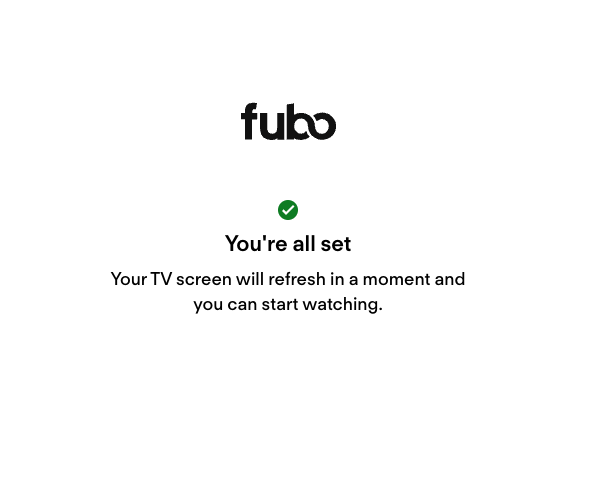 Xbox One
Go to the Home screen on your Xbox One.
Scroll to the right and select Store.
Scroll down, highlight Apps, and press the A button.
Select Search apps and press the A button.
Start typing fuboTV on the following screen and the app will appear
Select the green Install button and press A on the controller.
Once the download is complete, click launch fuboTV app then sign into to start streaming