benefits cal.com Login : Apply For Benefits | BenefitsCal
A new, improved experience to apply for and manage your benefits.
BenefitsCal is a new website that will replace C4Yourself, YourBenefitsNow, and MyBenefitsCalWIN, to provide one unified experience for all Californians, everywhere.
BenefitsCal is a one-stop-shop to apply for…
CalFresh
CalWORKs
Medi-Cal
CMSP (County Medical Services Program)
Disaster CalFresh
GA/GR (General Assistance and General Relief )
BenefitsCal.com will also replace your MyBenefits CalWIN (MyBCW) Mobile App. But don't worry. The BenefitsCal site will work great on your smart phone.
BenefitsCal will make it easier than ever to:
Apply online
Upload documents
Report changes
Renew your benefits
This transition from MyBCW to BenefitsCal will not impact your current benefits.
Let's finish your application
Log in to YBN to finish your application and submit before 04/22/22, at 1:00pm
Can't log in? Select "Forgot your password?" or "Forgot your username?" on https://yourbenefits.laclrs.org and follow the on-screen instructions to reset it.
What is a Benefit Identification Card (BIC)?
A BIC is your Medi-Cal card. Sign it when you get it and use it only to get necessary health care services. Never throw your BIC away. Keep it even if you stop getting Medi-Cal. You can use the same BIC if you get cash aid or Medi-Cal again. If treated in an emergency, take the BIC to the medical provider who treated you or your family as soon as possible . For other health care programs (Kaiser, etc.) you'll receive a health plan card from your insurance carrier. If you lose your BIC or it's stolen, contact your county offices to have the card replaced. See Contact us for the county where you live.
How can I check the status of my application?
1. Go to your Dashboard.
2. Look for 'Your Applications and Cases'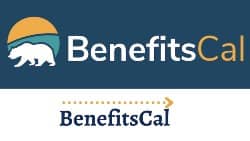 How do I fix a mistake on my application?
Once you submit an application, you can't make any changes. Inform your caseworker during your interview or contact your local county office.
How is my application processed?
1. We receive your application
2. We'll review your application
3. If we need more information, your caseworker will contact you by mail or phone
4. If you want to talk about your application with your caseworker, set up an appointment
5. Once the worker has all the information, they will determine if you are eligible
6. We'll mail you a letter with the status of your application
7. Contact the eligibility worker if you don't understand the letter or agree with the information
8. File for a State Hearing if you still disagree with the decision.
Complete the back of the Notice of Action the county sends you or call the toll free number. Anyone can help you with the application process – a family member, friend, or anyone else of your choice