ASUS Router Login : How to login to ASUS wireless router settings page(Blue GUI) ?
The ASUS Router app unlocks the power to manage your network in just a few taps whenever you want, wherever you go. We are aiming to provide the best Wi-Fi and Internet-surfing experiences you have ever had with these comprehensive features.
1. Connect the router's LAN port to your PC's LAN port with an Ethernet cable.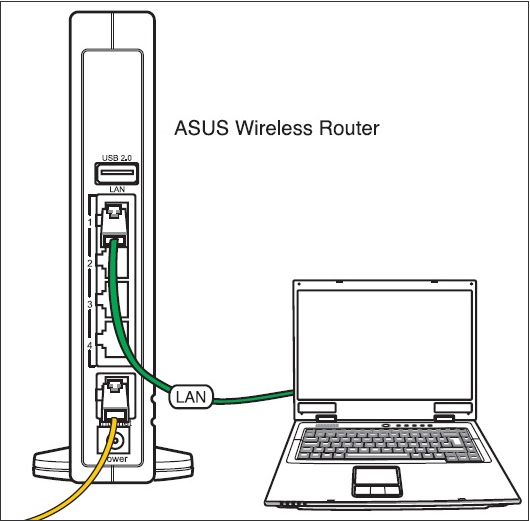 2. Enter your router's IP address in the browser of your device. (Default IP 192.168.1.1)
If you forgot the router IP address, please refer to the Asus Device Discovery Utility to find the IP address based on your operating system.
3. Input your router's username and password on the login page. (Default username and password: admin/admin)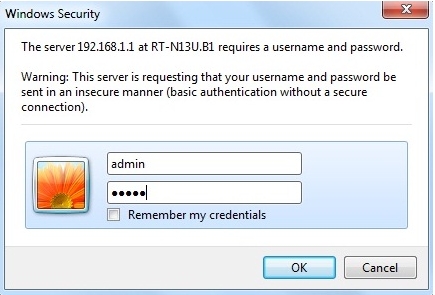 Note: The default username and password used to login to the router settings page are not the SSID and password used to connect wirelessly to the router.
Note: If you forgot the username and/or password, please restore the router to the factory default status.
          Restore the system to its factory default settings by pressing the "Restore" or "Reset" button at the back of router for more than 5 seconds when the power light is flickering.
4. When successfully logged in, you'll see a screen similar as the one shown below.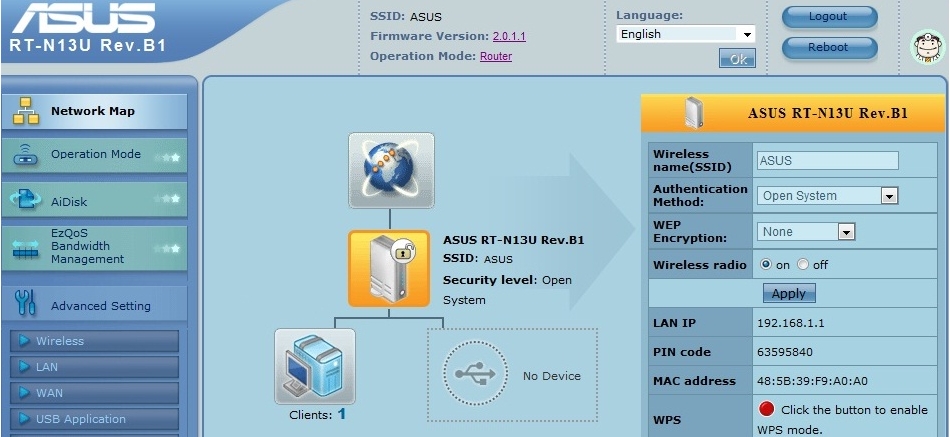 How to Disable Login CAPTCHA?
Step 1. Connect your PC or Phone to ASUS router via Wi-Fi or Ethernet cable.
Step 2. Open a web browser and navigate to Web GUI (http://router.asus.com).
Enter your login username and password on the login page and then click [Sign In].

              Note: Please refer to [Wireless Router] How to enter the router's GUI  to learn more.
Step3: Go to [Administration] -> [System] tab.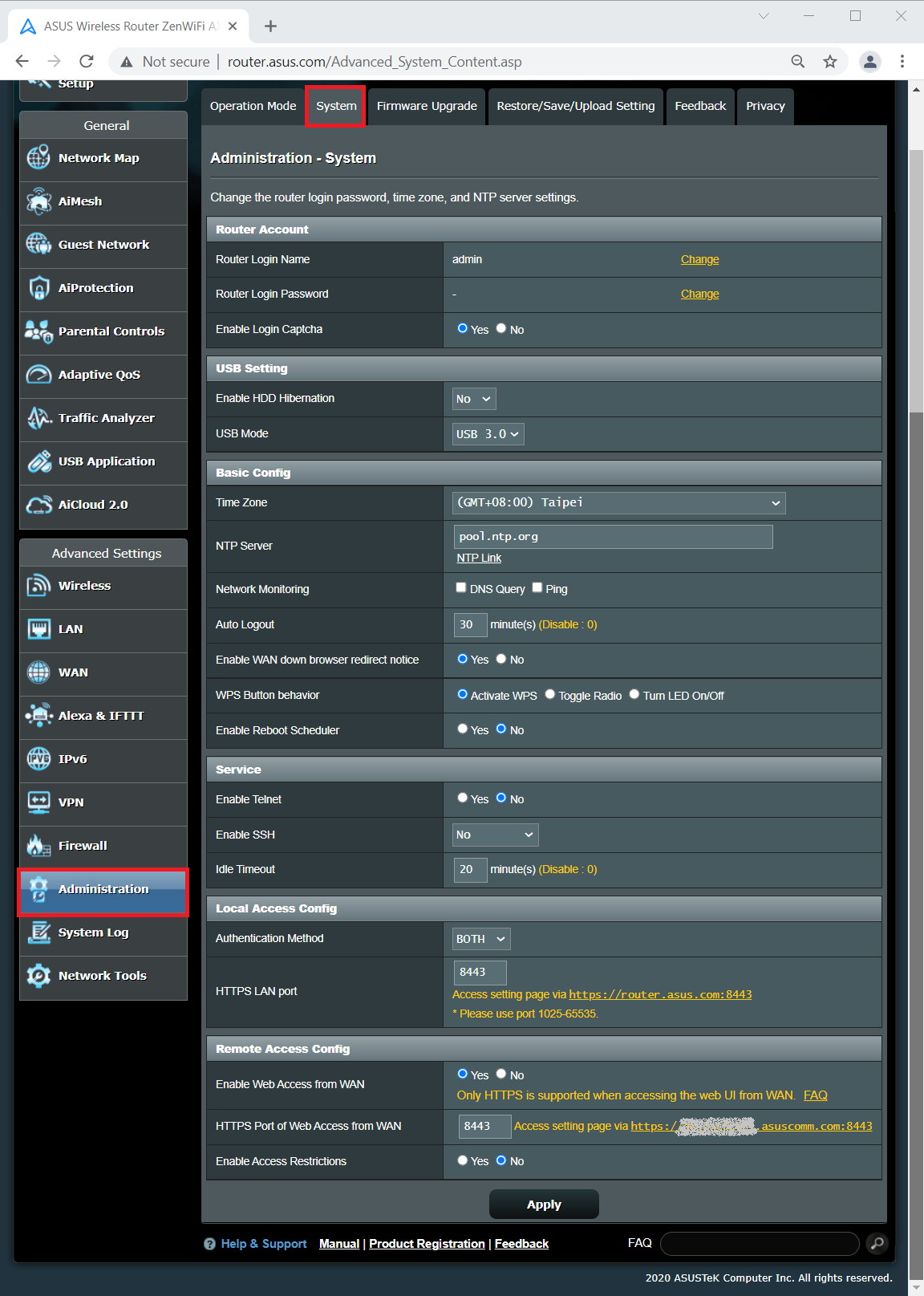 Step4: Disable [Enable Login Captcha], and click Apply to save the setting.

How to get the (Utility / Firmware)?
You can download the latest drivers, software, firmware and user manuals in the ASUS Download Center.
ASUS Router app supports the following routers.
All ZenWiFi line up
All 802.11ax line up
All ROG Rapture line up
All TUF Gaming line up
Selected DSL routers
Lyra/Lyra mini/Lyra Trio/Lyra Voice (needs to be at least 3.0.0.4.384 version)
4G-AC53U,4G-AC68U
Blue Cave
RT-AC1200,RT-AC1200G/HP/G+/ E/ GU,RT-AC1300UHP/ G+,RT-AC1750,RT-AC1750 B1,RT-AC1900,RT-AC1900P/U
RT-AC2200,RT-AC2400,RT-AC2600,RT-AC2900
RT-AC3100,RT-AC3200
RT-AC51U/ U+,RT-AC52U B1,RT-AC53,RT-AC5300,RT-AC55U,RT-AC55UHP,RT-AC56U/R/S,RT-AC57U,RT-AC58U
RT-AC65P,RT-AC65U,RT-AC66U B1,RT-AC66U/R/W,RT-AC66U+,RT-AC68U/R/P/W/UF
RT-AC85P,RT-AC85U,RT-AC86U,RT-AC87U/R,RT-AC88U
RT-ACRH13,RT-ACRH17
RT-N12+ B1,RT-N12D1,RT-N12E B1/C1,RT-N12HP B1,RT-N12VP B1
RT-N14UHP
RT-N18U
RT-N19
RT-N66U/R/W/C1